Being a Mental Health Paralegal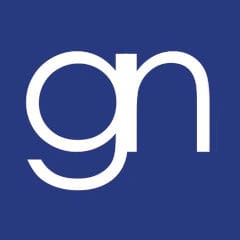 What do I do?
I often get asked this.
As someone working within Mental Health Law, my job involves assisting people who are detained under the Mental Health Act 1983 with their legal matters, specifically, ones relating to their detention. Frequently, this role means that often my main purpose is to help people who no longer wish to be in hospital, and yet are forced to stay there against their will, to get out of hospital.
What does it mean to be 'sectioned'?
'Sectioned' means to be detained in hospital against your will for treatment of your mental disorder.
There are generally two categories of people who are sectioned under the mental health act. Those who are 'restricted' patients and those who are not. Restricted patients are those that have entered the mental health system due to breaking the criminal law, and it has been found that they are suffering from a mental disorder (that means that they are such a risk as to require hospital treatment) either during the sentencing process, or whilst they have been in prison.
Non-restricted patients become known to mental health service in a number of ways, and they too are demonstrating symptoms of a mental disorder that warrants detention in hospital for assessment and/or treatment.
For both restricted and non-restricted patients, the key criteria is presence of a mental disorder and risk; namely that that person is mentally unwell and displays such a level of risk, either to themselves or to other people, that they need to be detained in hospital. There a number of different sections you can be detained under within the Mental Health Act depending on whether you are a restricted patient or not, and what the purpose of your detention is (for example is it for assessment, or for treatment?). Working in Mental Health Law, you represent people who are detained under any of these sections.
How do you help these people to get discharged from hospital?
As a mental health lawyer, there are two main ways we can attempt to help people to get discharged from hospital; either at a Hospital Managers Hearing, or at a First-tier Tribunal (Mental Health).
Patients can apply for a Hospital Managers Hearing at any time, and there are no deadlines for these types of applications. However, the Hospital Managers can only discharge non-restricted patients and this makes their use limited for certain clients.
The second way we can request discharge is to apply to the First-tier Tribunal (Mental Health). There are limitations on how often you can apply for a tribunal, but they have the power to discharge any patient if they feel they no longer need to be in hospital.
Mental health lawyers represent clients at both these hearings, and often our job involves getting to know our client, and their history, really well before attending these hearings, so that we can best understand how to use the law to help our clients give them the best possible chance of being discharged.