Life as a Family Law Paralegal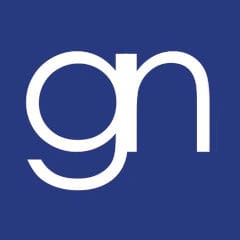 So what does the life of a Paralegal entail?
There is a general belief that a Paralegal is nothing but a glorified secretary, however my first few days at GN Law taught me that the firm thrives on ensuring Paralegals do as much and as well as Trainees and Solicitors. I have been recognised and I have been kept busy!
I joined the firm 15 months ago and from the start I started in the Family Law department. They set me to work taking statements, meeting clients, assisting solicitors in instructing experts as well as looking at independent reports.
My typical day begins with checking my emails to ensure I am up to date. It is usual for Solicitors and other legal representatives to continue emailing after working hours, so don't put your feet up just yet! Throughout the day I speak to the clients and update them with any information that I have received. It is an important part of my role to ensure that I maintain a rapport with the clients as they trust me to do the best that I can.
In the Family Department, I considered professional reports as soon as I could. I have found that it is more beneficial to see the client and go through the reports with them, as this gives the opportunity to take their instructions. Although paralegals are not required to attend court regularly as we instruct counsel (barristers), I have done so and gained a great insight in to the working of courts and barristers in general. I have some responsibility to ensure that court directions are complied with by both us and the other parties.
As I have discovered, childcare proceedings are required to be concluded within 26 weeks. I do not think that it is fair for a case to conclude within such a short period of time as some parents have very serious problems that require longer than 26 weeks to resolve. A judgement is made based on a parents progress during the 26 weeks and although there can be some progress, there is just not enough time for a parent to prove themselves and this puts them at a disadvantage from the beginning of a case.
I found that the 26 week rule also affected my work load. During the start of a case there would be a lot to get through, however, later on I found that there was a much smaller amount of work to do as the rest was in the hands of counsel in court. My busiest times during the life of a case occurred within the first 3 months.
I would have liked to have had experienced working on a case in which we represented a child however, you are required to be Child Panel accredited and this is only possible for Solicitors. My Supervisor is Child Panel accredited which meant she dealt with clients under the age of 16.
In August I moved to the Mental Health department in preparation of commencing my training contract on 1st September. Although the area of law changed, the expectation around quality of work have remained the same. As a Paralegal I am running files with close supervision and, I as far as I can see, the standard of running a file as a Paralegal is no different to that of a Solicitor.
I thoroughly enjoyed my time as a Paralegal and have learnt invaluable skills and possess a great deal of knowledge about childcare proceedings. Being a Paralegal at GN Law has changed my perspective and assumptions that I had prior to joining. I look forward to continuing as a Trainee Solicitor and gaining experience in other areas of law.