Solicitors Qualifying Exam (SQE)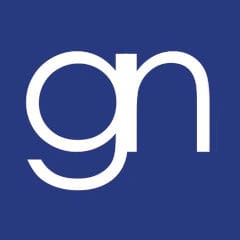 The Solicitors Regulation Authority (SRA) have recently approved plans for the new Solicitors Qualifying Exam (SQE). If the proposed regulations are also approved, the traditional route to qualification will be revamped. These changes could be implemented as early as 2019
Currently, prospective solicitors must obtain a degree in law (or another subject and then complete a Graduate Diploma), complete the LPC and then secure a two-year training contract. At the moment there are significantly more LPC graduates than there are training contracts.
In order to "address the current training contract bottleneck" the SQE requires candidates to complete a degree (or equivalent qualification) before completing Stages 1 and 2. Candidates will also be required to complete no less than 18 months qualifying work experience, as well as satisfying the SRA character requirements (e.g. no serious criminal convictions). It is anticipated that candidates will complete Stage 1 prior to starting their work-based experience, and Stage 2 at the end. Accordingly, the first stage would test ability to use and apply legal knowledge, and the second stage would focus on testing the legal skills acquired during the work experience.
The SRA believe the new proposals will remove the gamble of starting the LPC without having secured a training contract, while also "driving up educational standards". It is also anticipated to reduce the astronomical cost of training as a solicitor. Notoriously difficult to obtain, training contracts are one of, if not the, main barrier to qualification.
The new proposals suggest qualifying work experience could include working in a student law clinic, as an apprentice or paralegal, or as a placement as part of a sandwich degree. It is therefore anticipated that solicitors will qualify from a number of different work places, and not just from firms who are able to provide the much sought-after training contracts. The proposals also have the potential to open up law as a possibility for people from a wider variety of backgrounds, and if implemented will allow more students to earn while they learn.
There has been extensive commentary on the content of the SQE, however, the modules appear identical to core modules currently taught on the LPC. Under the SQE, elective modules will not form a part of the new syllabus, and thus students could be disadvantaged in their breadth of legal education.
Whilst it would benefit the legal profession to have solicitors who have all trained in a variety of ways, what happens when candidates complete the SQE and relevant work experience? The SRA have stated that firms can continue to offer training contracts if they wish. It seems likely that firms are more likely to offer a permanent job to someone who has spent two years training in their way of doing things. So, will the bottleneck really be widened? Time will tell.